INTRODUCTION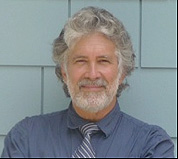 The percentage of the U.S. population with diabetes has increased dramatically over the past 20 years and is increasing faster with each passing year. In the following report, we will provide clear and convincing evidence that the main force driving the rising rates of diabetes is not an increasing elderly population or the increase in obesity, but is occurring from something else.
Most people believe the increase in diabetes is occurring because people are simply eating more and becoming obese. Seems like a plausible explanation since obese people do have higher rates of diabetes. However, scientists studying diabetes found evidence showing it is not that simple. In fact, when researchers studied blood samples of 2,016 adults from the 1999-2002 National Health and Examination Survey, they found a fascinating pattern: Some people with obesity had very low rates of diabetes while others with obesity had extremely high rates of diabetes. So what was going on? It turns out these higher rates of diabetes had nothing to do with exercise or eating patterns, but everything to do with having high levels of six different chemicals in their blood. In fact, people with the highest levels of these six chemicals had a whopping 38-fold increase rate of diabetes. For the sake of understanding the magnitude of this, for every 1 out of 100 people who had diabetes and low levels of these 6 chemicals, there were 38 people out of 100 who had diabetes if they had the highest levels of these 6 chemicals. This is why it is called a 38-fold increase. Having high levels of these six chemicals would depend on things such as specific consumer product choices - when their house was built - where their house was located - their driving habits - and choices of construction workers building the house as well as choices made by residents who lived in the house before them. Getting interesting isn't it? In fact, when the scientists analyzed the numbers, people whose bodies had the highest 10% of these six chemicals had the 38 times greater risk of diabetes than those in the group with the lowest 25% of these six chemicals. After understanding this study, anyone who thinks that obesity is still the main reason for the diabetes increase most certainly need to take a math refresher course at their local junior college.
Although the details of this study will be discussed in upcoming pages, some of you at this moment may be experiencing a bit of disbelief. If this is you, we'd like to gain your confidence for our future discussions, so please take a moment and confirm the research we just discussed. This can be done by going to the National Institutes of Health medical journal listing website at "www.pubmed.gov" - Once there, type in the following journal name, volume number and pages. This diabetes/obesity/chemical study we reviewed was published in the July 2006 journal Diabetes Care, Volume 29(7), pages 1638-1644. If you are reading this online, you can view the study from this link.
What we've learned from this study is that the obesity/diabetes connection is not as cut and dry as previously thought. The connection between the diabetes explosion and obesity weakens further still when we realize that the fastest growing group for diabetes is not among those who are overweight, but is happening to our youngest children of normal weight. White caucasian children under age 5 are experiencing an increase in diabetes that is faster than any other age group or nationality.
IS IT THE OLD FOLKS?
If the major push behind the rise in diabetes is not from obesity, what else could it be? The first thing that comes to mind should be the increase numbers of people in our aging population. This also makes sense since the risk of type-2 diabetes increases as we get older. So, to determine if aging is responsible for the diabetes epidemic all we need to do is to look at the number of people with diabetes for those who are in their 70's and 80's. If aging were the culprit, the diabetes rates would be increasing there and not in younger ages. So, when checking the numbers what do we see? Yes, the number and percent of people with diabetes is increasing for those in their 70's. But the funny thing is, the percent with diabetes is also increasing for people in their 60's - and 50's - and 40's - and 30's - and 20's and even in children age 10 to 18. It is increasing for people who are obese and among people who are not obese. Do I have your attention yet?
SHOULD WE LISTEN TO THE SCIENTISTS?
In a few moments you'll read conclusions from research conducted by Harvard, University of Illinois, Princeton, Tennessee State, the National Institutes of Health and many other reputable research facilities around the world showing a very disturbing pattern; People who develop diabetes are being found to have higher blood levels and exposures to specific chemicals in common everyday consumer products and lifestyle choices. These chemicals then cause disruptions in gene expression - subtle weakening to the immune system - autoimmunity - copying of natural hormones and damage to the thymus gland (which protects all of us from diabetes and health disorders related to diabetes). In fact, the number of medical and scientific studies linking modern chemicals with diabetes had increased to such an extent by 2010, that the National Institutes of Health held an international workshop from January 11-13, 2013 to bring together scientists from around the world to specifically address the diabetes/chemical connection. A summary of their "workshop" was published in the journal Environmental Health Perspectives: Vol. 120(6), June 2012. Along with presentations by scientists linking diabetes with exposure to specific types of chemicals found in everyday consumer products, another conclusion was strong support for the "developmental obesogen" hypothesis, which suggests that chemical exposures can increase the risk of obesity (and I'm quoting their report here) - "by altering the differentiation of adipocytes (fat cells) or the development of neural circuits that regulate feeding behavior." To put this another way - many of the same chemicals now linked to diabetes are also being found to "fool" hormones in the body and cause increases in body weight and obesity.
All of this supports the argument that obesity and aging are not the main culprits behind the diabetes epidemic, but that something else is going on, and that "something else" must be discussed and acted upon no matter how much we dislike admitting we've been doing something wrong for so many years. Momentum doesn't make something right and people don't like change, I get that, but failure to address and correct these issues immediately will result in truly dire consquences for us and our children in the very near future.
In my 62 years on this planet I've come to the conclusion that there are two types of people, those who care only about the present and those who care about the future. If you consider yourself part of the latter, we need your help as time is literally running out as we're almost at the point of no-return.
To provide you with the latest findings from scientific research from the National Library of Medicine, we have created concise summaries of this research in an easy to read and comprehensive format. To insure accuracy of all information - each journal summary includes the journal name, date and research centers involved in the study along with a link to the original journal article in the far right column. We begin with a discussion into the latest numbers and why we believe diabetes will be the first to literally break the back of modern society.